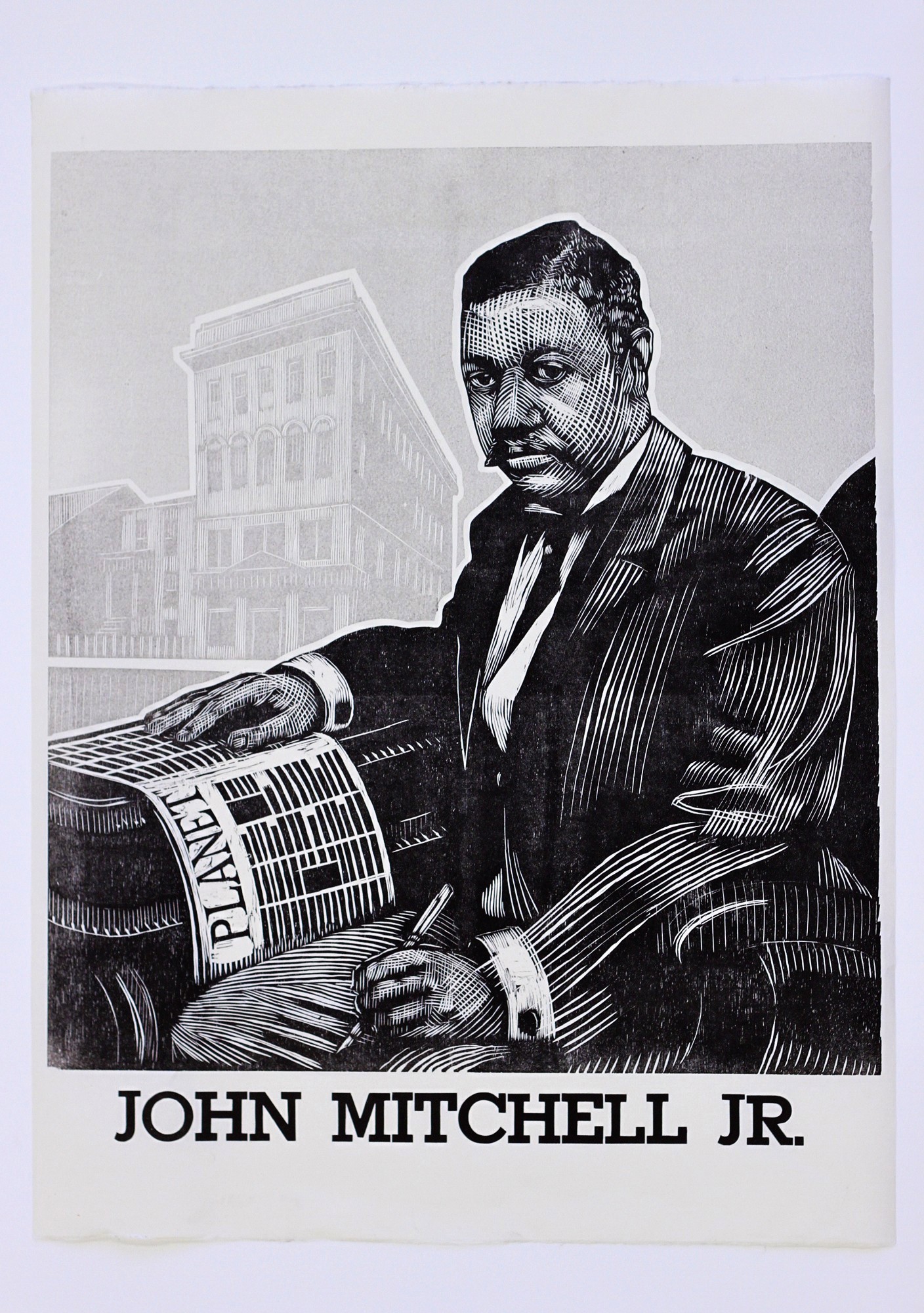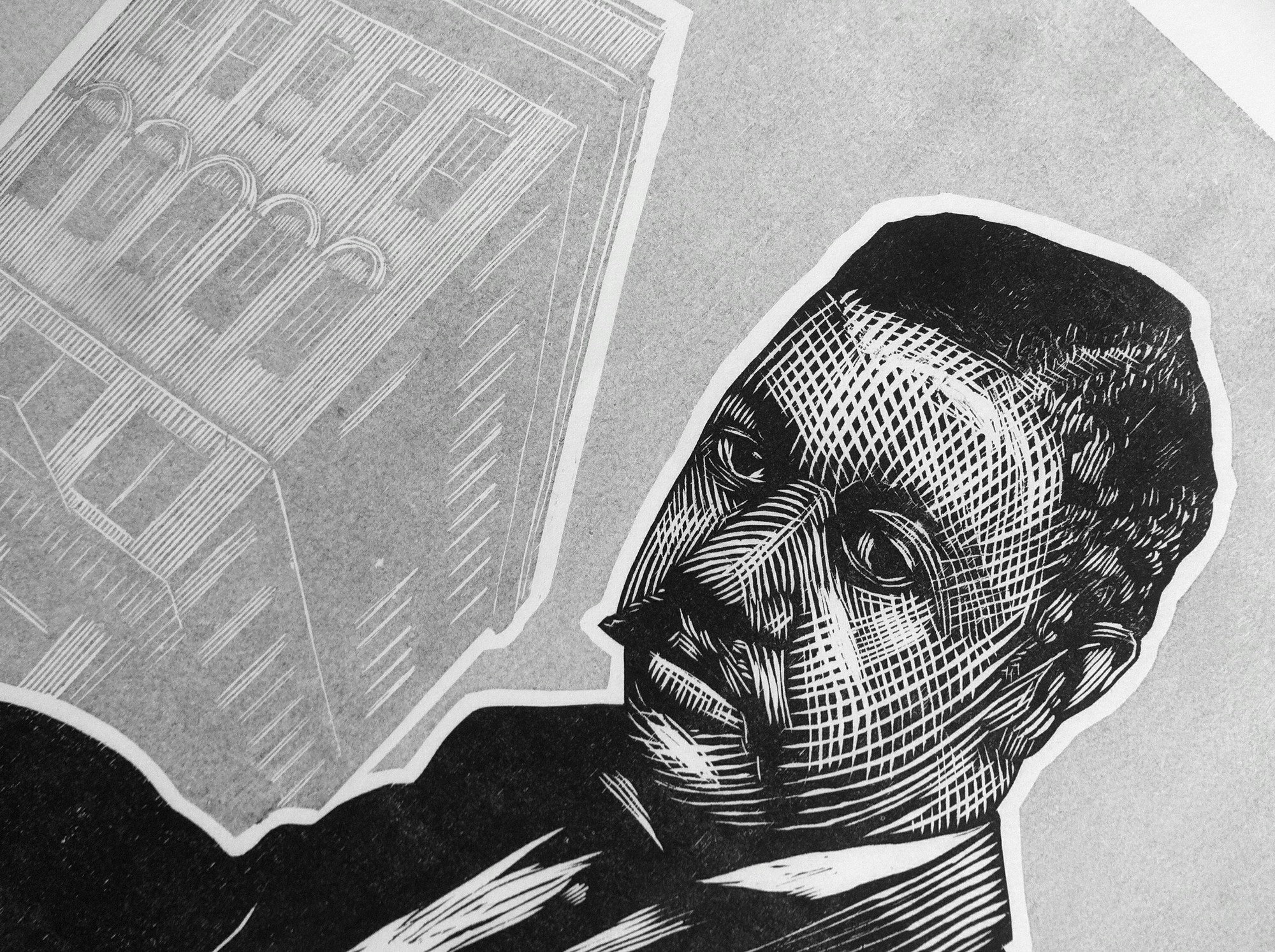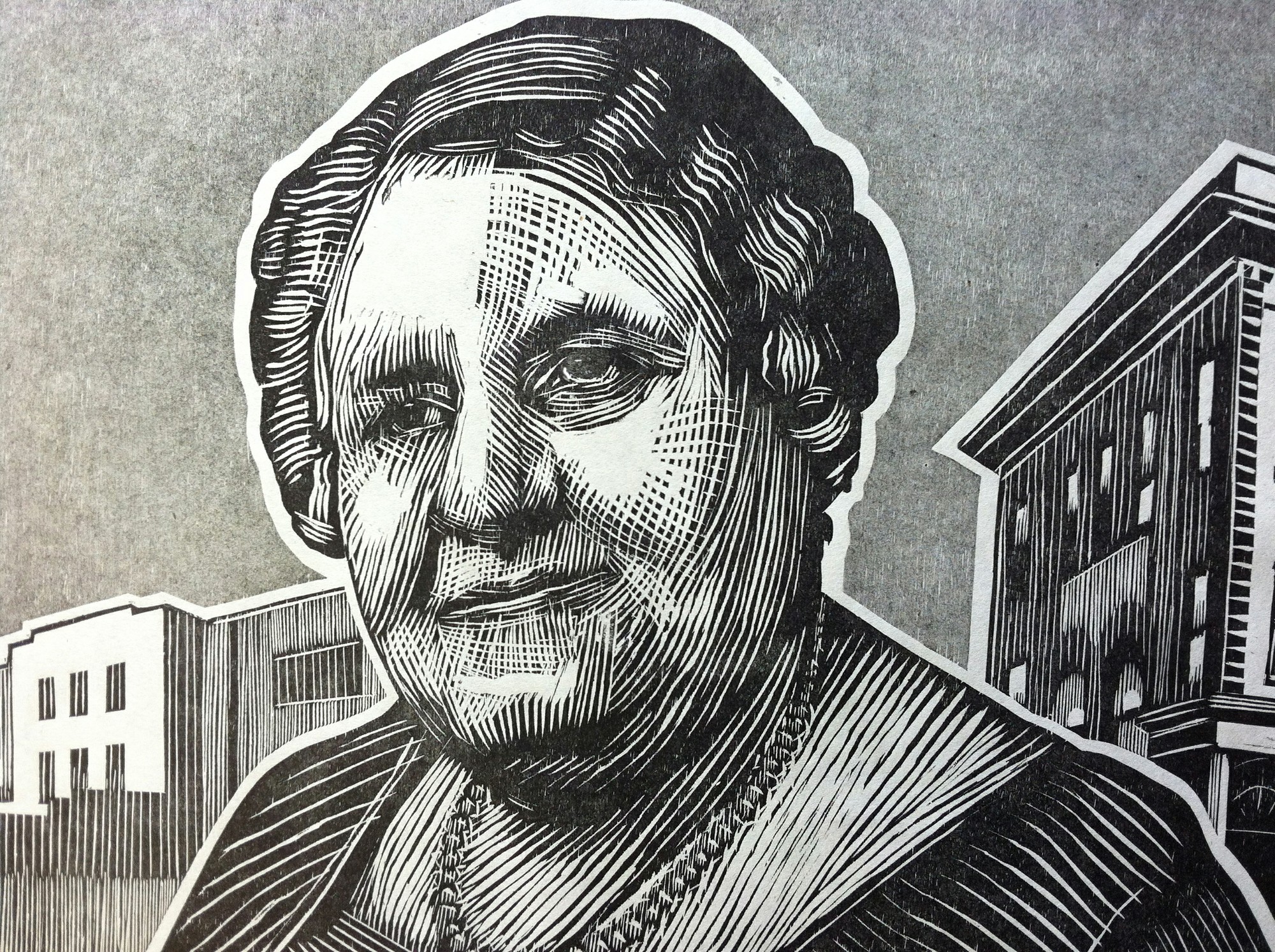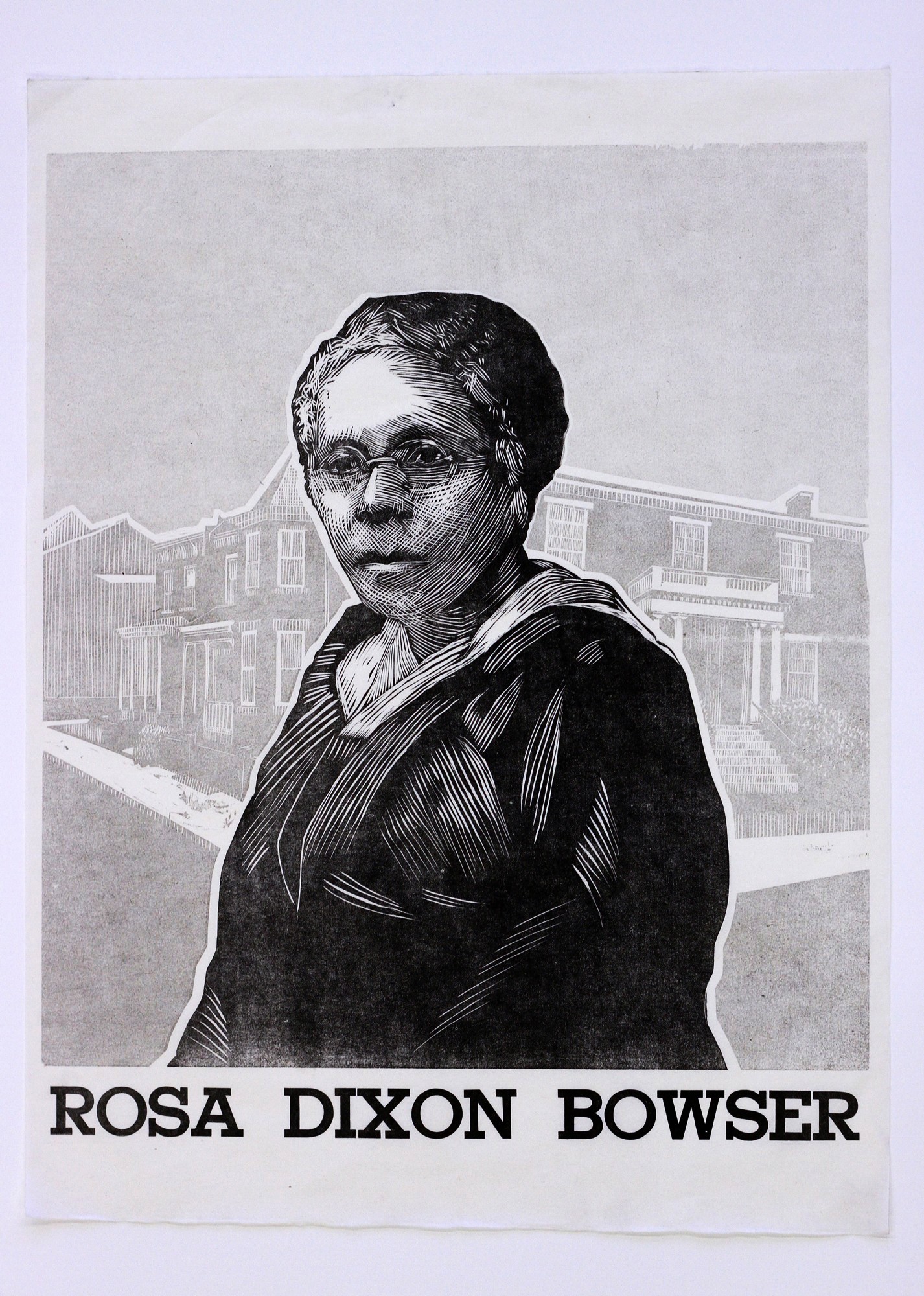 These three portraits were created to support reclamation efforts at East End Cemetery in Richmond, VA.
East End Cemetery is one of a group of historic African American cemeteries in Richmond, Virginia known as the Four Cemeteries at Evergreen. Many of Richmond's most prominent African American residents are buried in these cemeteries. For many years these cemeteries have been abandoned - the paths and graves almost completely overgrown
Each print is a multilayer woodcut portrait, with letterpress text typeset in Stymie. 22.5" x 30"
You can read more about the project here.
Short bios of portrait subjects:
Rosa L. Dixon Bowser (1855-1931) was an educator, civic leader and civil rights activist. She helped found and served as president of Virginia's first professional association of African American teachers. Richmond's first library for African American citizens, today the Black History Museum and Cultural Center of Virginia, was established in her honor in 1925. She is buried in East End Cemetery.
Maggie Lena Walker (1867-1934) was a nationally prominent African American business leader, educator, newspaper editor and Civil Rights activist. She was the first African American woman to found a bank. Maggie Walker High School, today known as the Maggie L. Walker Governor's School, was founded in her honor in 1937. She is buried in Evergreen Cemetery
John Mitchell Jr. (1863 - 1929) was a pioneering newspaper editor, politician and businessman. As editor of the Richmond Planet, he raised the newspaper to national prominence in the struggle against Jim Crow. Mitchell represented Jackson Ward in the Richmond city government, organized a successful boycott of the segregated trolley system and ran for Governor of Virginia. He is buried in Evergreen Cemetery.