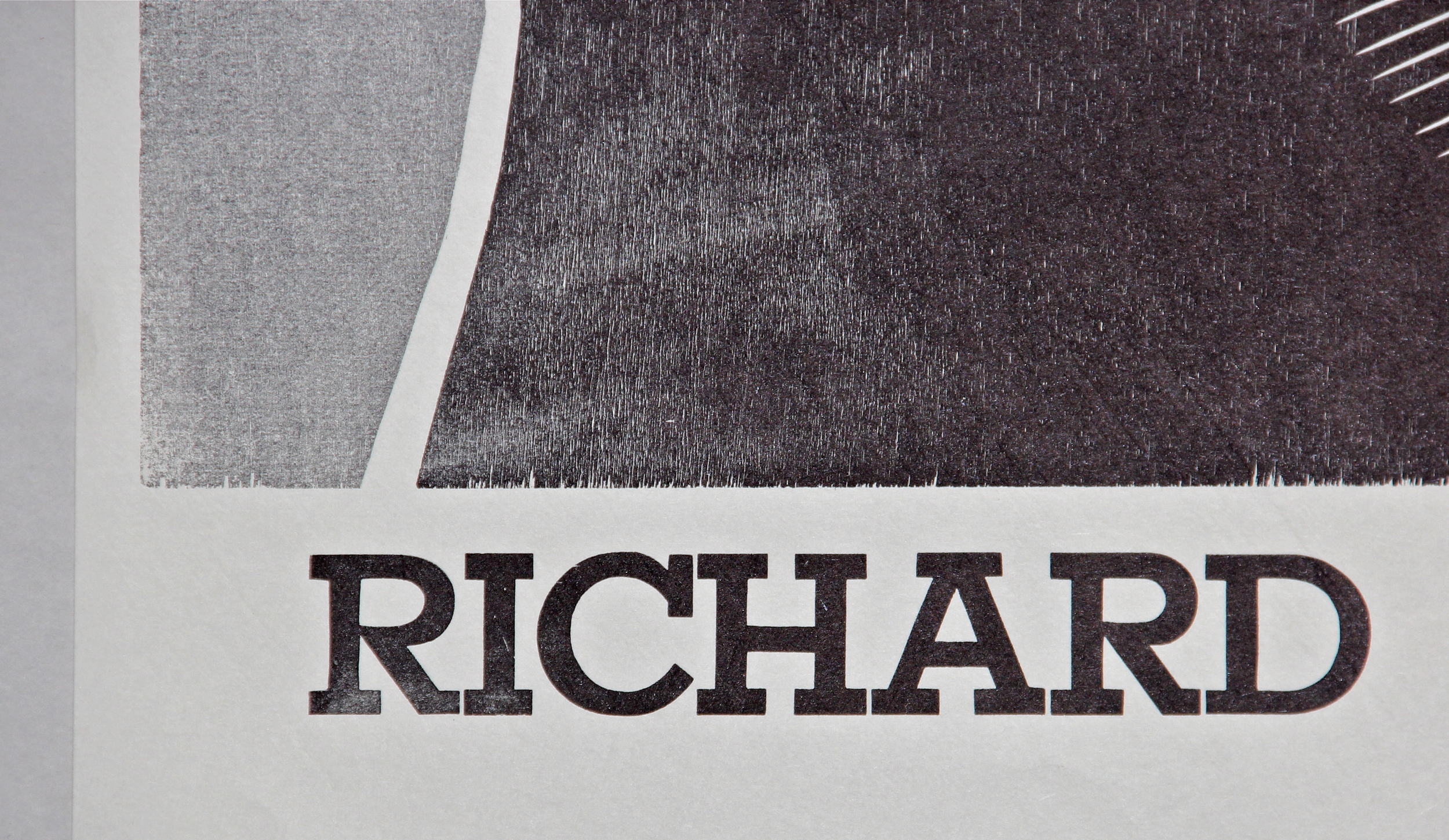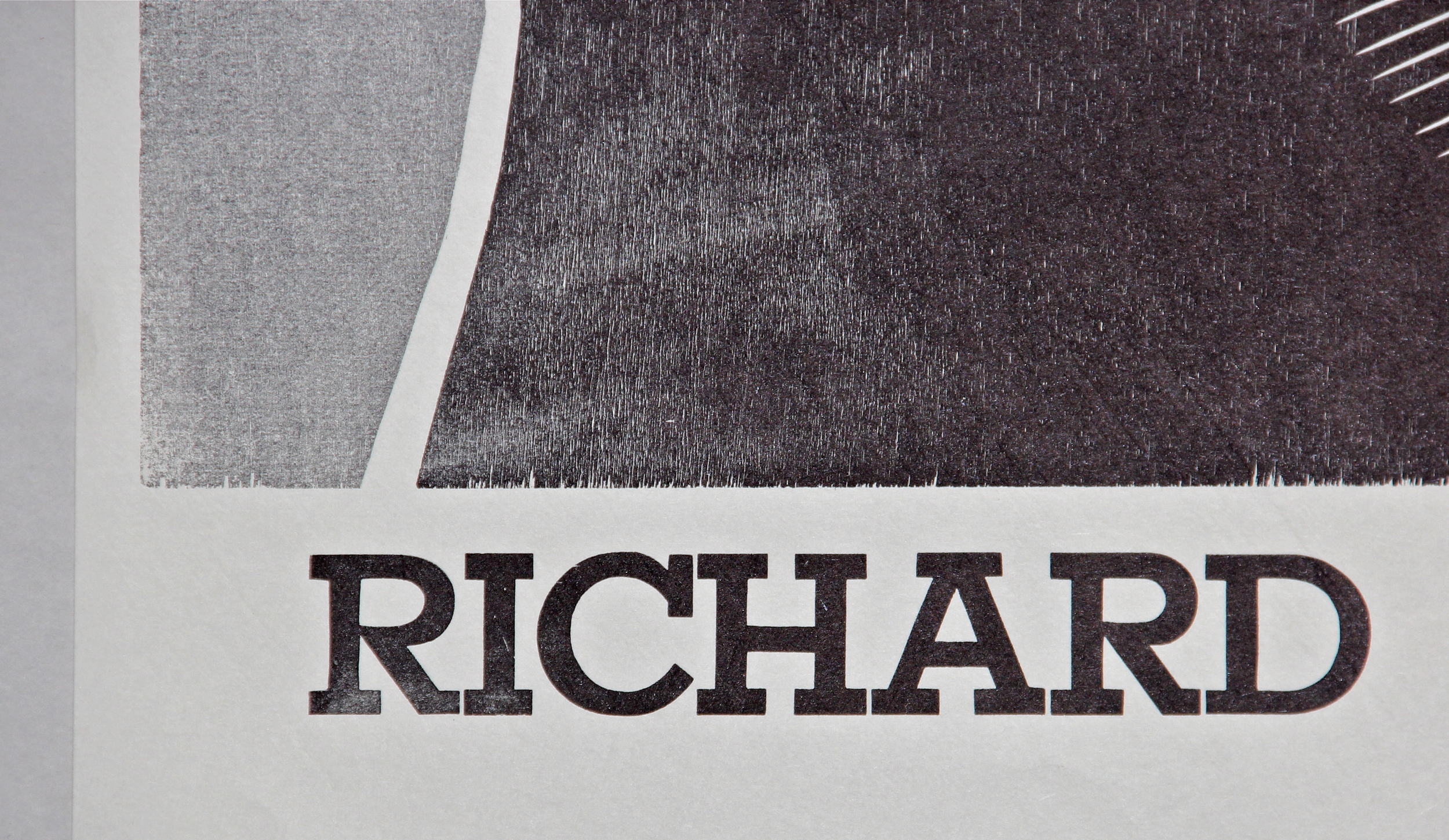 Two portraits completed for an exhibit at the Black History Museum of Virginia in Richmond.
Richard Fillmore Tancil and William Washington Browne helped establish the vibrant economy that transformed Richmond's Jackson Ward neighborhood into the Harlem of the South at the turn of the century.
Each print is a multilayer woodcut portrait, with letterpress text typeset in Stymie. 22.5" x 30"
Short bios of portrait subjects:
William Washington Browne (1849-1897) was a minister, teacher, Civil Rights activist, and business leader in Richmond, Virginia. Born into slavery, Browne was freed during the Civil War and joined the Union infantry. Browne founded and led the United Order of True Reformers, a prominent temperance organization. In 1888, he created a bank for the Order, the first black-owned and operated bank in the United States.
Richard Fillmore Tancil (1859-1928) graduated from Howard University in 1882 with a degree in medicine, and began practicing at Freedman's hospital in D.C. In 1896, after relocating to Richmond, Tancil founded the Nickel Savings Bank in Richmond's Church Hill neighborhood. Tancil served as president of the Virginia Medical Association, director of the Memorial Burial Ground Association, and was involved in many other Richmond businesses and professional organizations.