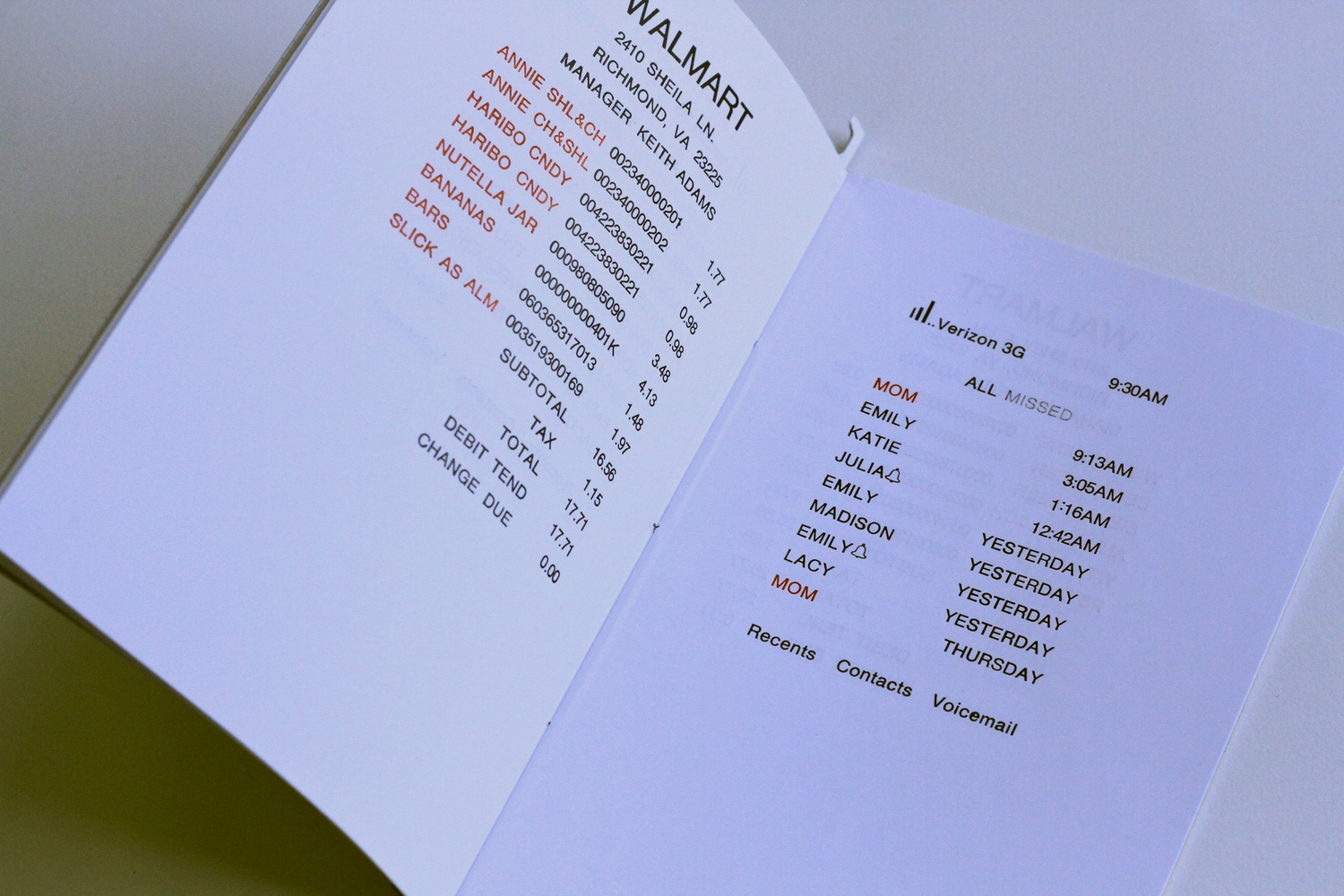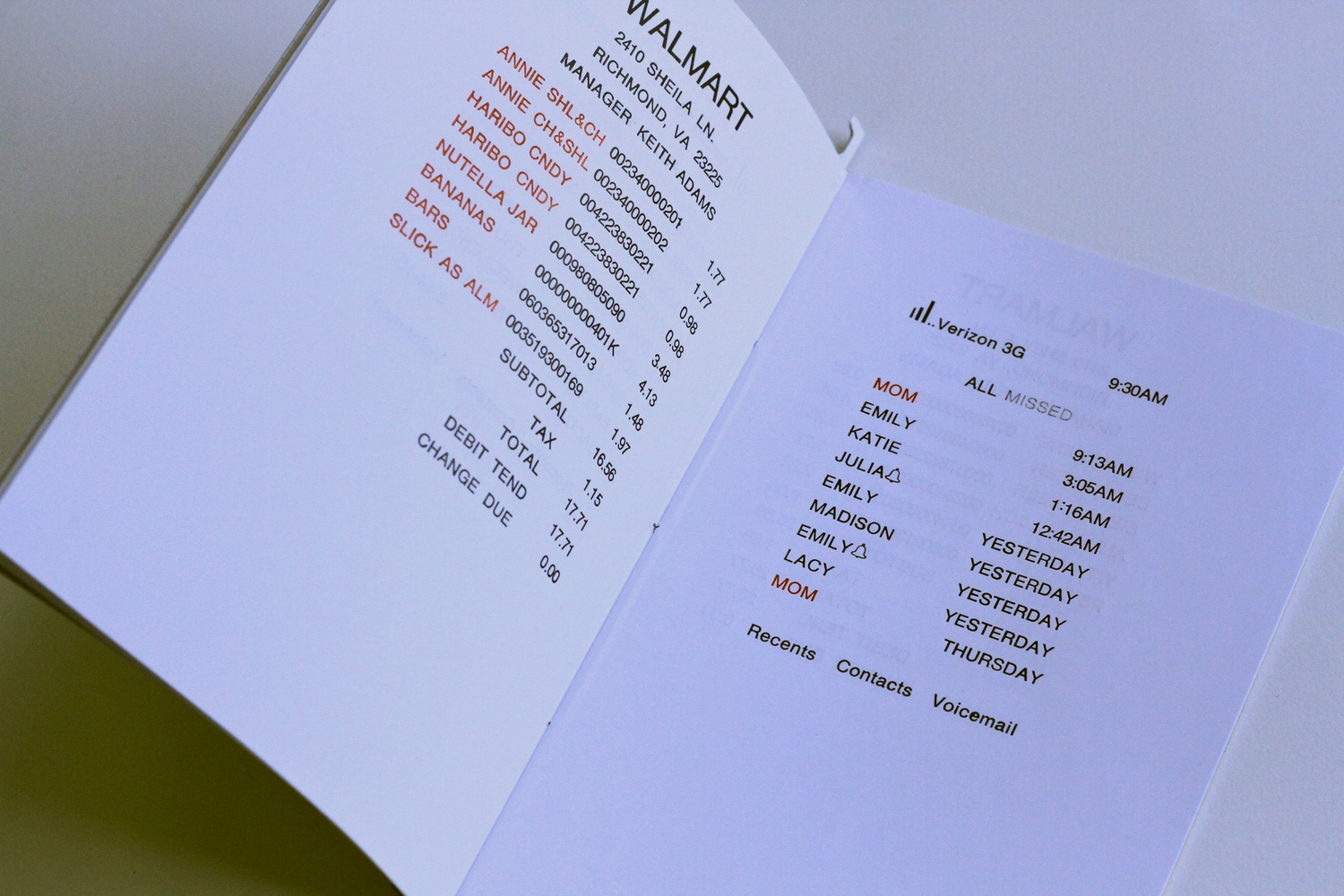 Highschool Transcript - 2014
A narrative constructed entirely from cell phone call records, and Walmart receipts - reproduced as hand-set type. The impersonal and chaotic coding of our paper trails is explored as a storytelling language.
Letterpress, clay coated white, file folders, hanging files. Saddle stitched. Edition of 16. 4" x 7.5" x 0.25"